GenuEdge–Superior Realism for Laminate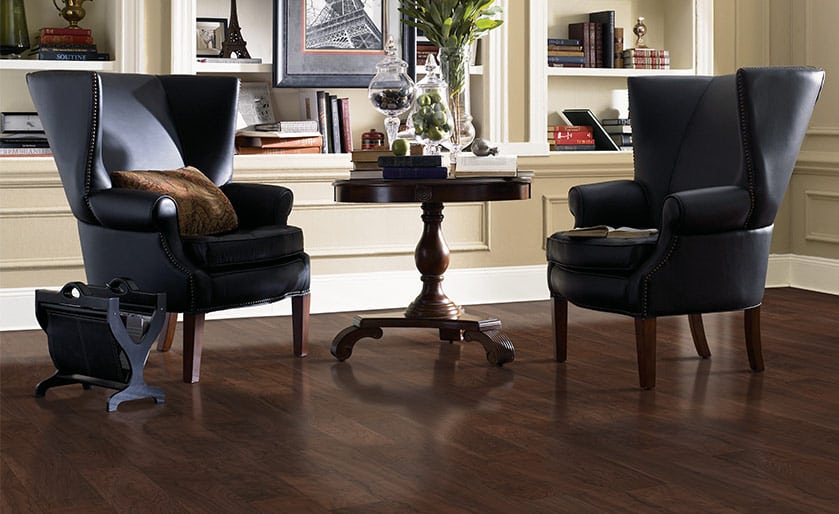 Mohawk's new GenuEdge Technology features the most realistic hardwood looks ever seen in laminate flooring. This superior visual effect is achieved through an innovative process that allows the paper to roll over the edges of the laminate plank, just like with real hardwood. This innovative process combined with gorgeous paper designs and Mohawk's quality, direct pressure laminate technique makes these laminates the closest thing to real hardwood you will find!
Technology Attributes Include:
True Hardwood Edge: Our revolutionary new design allows the design and color to roll over the edge, just like hardwood
Superior Realism: Advanced surface technology creates the best registered embossed designs ever seen in laminate flooring
Easy Maintenance: Dust and dirt don't get trapped in the edges, like in wide bevel laminate floors
Store Hours
Our Sales Team wants to give every customer their undivided attention while in our showroom so we do ask that you call ahead and set up an appointment prior to coming in.
Showroom Hours - 9:00am to 5:00pm Monday-Friday
Warehouse Hours: 7:00am to 4:00pm Monday -Friday
Stop by Legacy Flooring Contractors to Experience:
- A Friendly, No-Pressure Retail Environment
- Professional Staff Including Flooring Installers & Designers
- Unbeatable Selection of Stylish, Durable Flooring
- Low Prices with Competitive Financing Available